IT talents welcome at Qualogy Caribbean!
Published on:
Author:

Nilesh Bishesar
Category: News
Welcome to Qualogy Caribbean! We're a fast-growing and successful IT service provider based in the Caribbean. From our office on Paramaribo, we work on fascinating projects for organizations in the Netherlands and abroad.
We create and develop innovative IT solutions for governments and companies in Suriname, Guyana and the wider Caribbean region. We also carry out projects for European organizations in collaboration with Qualogy in the Netherlands.
Pride
I'm proud that our clients entrust us with complex and business-critical projects, which we always complete successfully. When faced with challenges, we exceed our clients' expectations. This is why I'm so proud of our team, which is fully committed to achieving our goal of becoming the best IT service provider in the region.
Family
As a fast-growing company, we're always looking for talented people with a relevant degree and/or background. Working for us means joining a family of dedicated professionals, who help each other reach the top and stay there.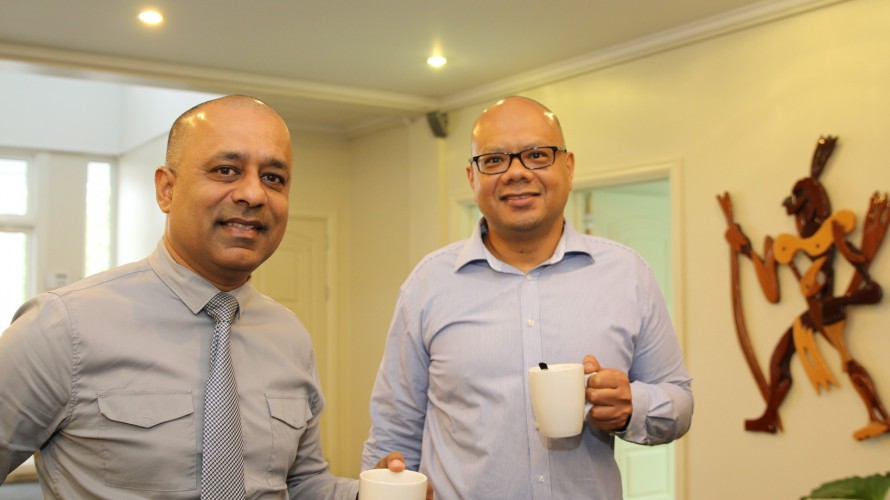 Knowledge sharing
You need to have drive to fit in here. This means having a passion for IT, a passion for innovation and a healthy team spirit. When it comes to quality, we're extremely strict and not afraid to confront each other to strengthen the team. An inquisitive mindset is also important. The IT sector is known for its rapid developments. That's why we share our knowledge with each other. You have to be willing to learn from your colleagues, who in turn can learn from you.
Independence
Does this sound like you? Then you'll love working with us! We offer a high degree of independence, individual responsibilities, regional employability, a good salary, excellent benefits, annual certifications and great career opportunities.
You benefit from our expansion
You reap the benefits of Qualogy's continued expansion, which creates new opportunities for our team members. We have several new projects lined up this year in Trinidad, Puerto Rico and other countries. In terms of technology, we plan to focus our attention on our in-house cloud solutions. We also plan to expand our services to include data science, which will help organizations get the most out of their big data.
See you soon?
Do you recognize yourself in the above profile? If so, browse through our vacancies and send us your resume and cover letter. Who knows, you may just be invited to an introductory meeting or a job interview! If you have any questions, please don't hesitate to contact me.