The success of Special Interest Groups (SIGs)
Published on:
Author:

Jane Saman
Category: News
Jane Saman is software developer for Qualogy Caribbean and a coordinator of the Qualogy Innovation Center (QIC). From QIC Special Interest Groups (SIGs) have arisen. These groups organize monthly knowledge sharing sessions to stay up-to-date with all trends and developments in the ICT branche.
Inspiring knowledge sharing session
"The Qualogy Innovation Center is responsible for the development of topical knowledge throughout Qualogy Caribbean. The SIGs are a part of the QIC and have been erected to promote the internal sharing of knowledge on a particular subject. During a knowledge sharing session we discuss interesting trends and developments, and how Qualogy Caribbean could respond to them. We do this to make sure we can always provide our customers with the most fitting solution."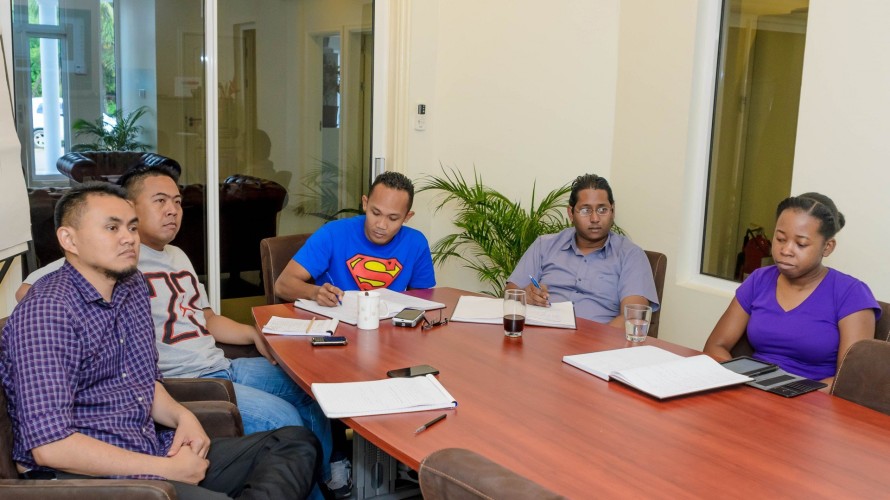 Topical issues
Online Payments: developments in online payment
Security 10/ OWASP: Security in software development
Cloud Solutions
Big Data
New development tools
Graphical User Interfaces
Great results
"It is amazing to see the commitment of all the SIG members to making these sessions into a succes. They provide interesting new insights on the developments in ICT. All research findings have been compilated in a white paper. Before long this paper will be published at an internal seminar, so the newly acquired knowledge will be shared will the entirety of Qualogy Caribbean. Thank you to these colleagues for the great commitment!"
Full of ambition
The monthly SIGs have already proven to be a succes, but Jane has more ambition yet to be tapped into for the sharing of knowledge and co-operation.
"To make our knowledge even more accessable, we want to organize a seminar for our own customers, relations and other interested people. We are also going to co-operate with the SIGs of Qualogy in the Netherlands, to be able to use the knowledge inside Qualogy to its fullest potential."
Want to know more?
If you want more information on the available knowledge and expertise of Qualogy Caribbean? Find out what we can do for you.