Perform Now
Increased productivity, more engaged employees or more satisfied customers: whatever your organization's goals, you can achieve them more effectively and more quickly with an HR application that perfectly supports your business processes.
Download the flyer
HR documentation is extremely time consuming. Entering and copying data, sending it to colleagues, verifying its accuracy, making follow-up phone calls... Perform Now can make this process far more efficient, thanks to:
Convenient work and leave registration
Automated payroll administration
Simple work schedules
Always clear and up to date, your employees can use the self-service function to access their file and enter or edit information.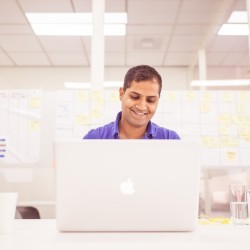 Room for talent
Perform Now gives the HR department room to focus on what really matters: your employees. With a clear understanding of the available talents and qualities, the HR department can deploy resources more efficiently, appoint teams more effectively and stimulate the development of your employees. Perform Now helps to create a dedicated workforce that is committed to achieving your organizational goals and individual employees who perform better and continue to develop their talents.
How does it work?
Import your employee data from an XML file
Together, we will configure the standard options and modifications
You will now have a useful overview of all data
We can integrate the application with all major accounting software
Several banks, including DSB and Hakrinbank, accept the payment file
Perform Now consists of three modules
HR Now
Payroll Now
Schedule Now
Work and leave registration
Payroll administration
Planning tool
Your employees can easily keep track of their own work hours, vacation hours and leave hours. You can approve these hours with the click of a button.
To ensure fast and accurate payments, opt for automated payroll administration.
Efficient plans make efficient work. Simplify your team planning and make changes as they happen.
The advantages
Save time and costs and increase efficiency:
Easy to set up, several standard options
Manage all HR services in one environment
Generate paychecks, annual statements and declarations
Fewer file operations = faster work processes
Everything at your fingertips in a safe, digital archive
Free initial consultation
Would you like to know how Perform Now can benefit your organization? We would be happy to schedule an introductory meeting to discuss your options.