Oracle & Java
Qualogy is an Oracle Platinum Partner with decades of experience and more than 200 Oracle and Java experts and associates worldwide. Providing exceptional IT services through our team of engineers and consultants, Qualogy has the skills to support you quickly and efficiently.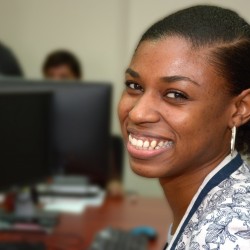 Among other things, we can help you in the fields of:
EBS implementation, installation and management
ERP Applications
Oracle Fusion
Document Management
Java, J2EE
Web & mobile solutions
technologies like Forms, ADF and APEX
Java & web
Qualogy helps organizations transform complex business systems. We take over the design, development and maintenance processes and make sure everything works perfectly. The Java and web experts at Qualogy have extensive experience with Java, J2EE, web and mobile solutions
QAFE: automated Oracle Forms conversion
Years of development and fine-tuning by Qualogy have resulted in QAFE: the perfect solution for automated Oracle Forms conversion to Oracle ADF and HTML5. QAFE can save you up to 70% on development time and includes full technical support. Go to qafe.com to discover the possibilities.
100% Agile
Qualogy uses Scrum and DevOps methods for its Agile software development. This guarantees a predictable and high-quality development process in clear sprints.
Oracle 2015 Excellence Award
During the Oracle Open World 2015, Qualogy was presented with Oracle's 2015 Excellence Award for the development of Forceview, an innovative solution that helps organizations manage their staff planning efficiently and affordably.
Forceview was developed on the Oracle Cloud Platform (PaaS) as a SaaS solution (Software as a Service) for Oracle ERP Cloud and Oracle HCM Cloud. For more information visit forceview.com.
Top provider of IT services and solutions
Qualogy has earned its reputation as a top provider of IT services and solutions. We ensure every one of your technology needs is met. Consult with one of our IT experts today.