Discover Qualogy Caribbean
Discover our story
Financial institutions, business service providers and authorities work more efficiently with Qualogy Caribbean's IT solutions. Because of our expertise in Oracle, Java and testing, we stay ahead of the curve in everything we do. In Suriname, the Caribbean region and offshore in Europe. Discover more about Qualogy, our colorful company culture and our ambitions.
Quality in information technology
What we stand for
Qualogy stands for 'Quality in information technology'. We achieve this by continuously investing in knowledge of new technologies. In addition, we teach our professionals the soft skills they need in our industry. We benefit from a unique exchange with our parent company Qualogy in the Netherlands. We are more than happy to connect our expertise with our clients' IT, so they too can lead the way.
How it all started
Automating Suriname with Surinamese people. This was the mission of our CEO Paul Mehilal, when Qualogy opened its Paramaribo office in 2007. We quickly grew to become the number one automation company in Suriname. Next, we spread our wings. First across the Caribbean island region, then as an offshore partner for clients in the Netherlands. The latter is also where our parent company has been located since 1998.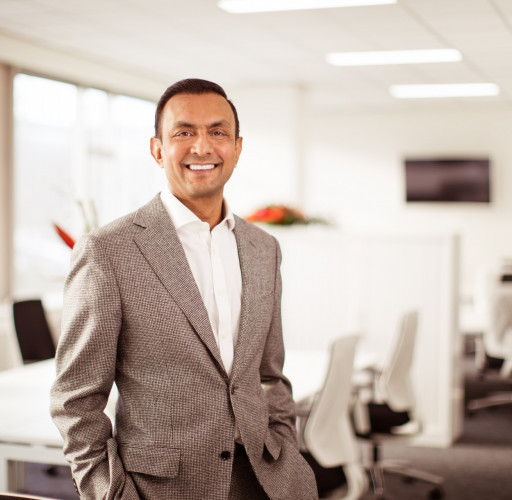 We speak your language
We now provide high-quality Oracle, Java and banking solutions to a growing number of organizations. We work from our offices in Paramaribo and, if required, on location.
Meanwhile, the demand for talented and flexibly deployable IT professionals from Suriname is growing. For example, Qualogy Caribbean is an offshore IT partner for various organizations in Europe, such as the multinational A.S. Watson in the Netherlands.
Our formula for success: we deliver the guaranteed quality, can flexibly scale our capacity up or down, are familiar with the Dutch work culture and easily communicate in both Dutch and English.
High quality, strong bond
Our work method
Qualogy Caribbean works agile. Everyone is involved in planning, risk assessment, task allocation and execution. Our teams manage themselves. Using scrum, we ensure a continuous internal knowledge exchange, high-quality projects, and sound planning. Thanks to this working method, we can easily integrate with external teams.
Colorful company culture
Together with our team of over 50 employees, we are committed to growth and further development of our services. In 2023, we will move to a new location with room for 100 employees.
Paying attention to each other and diversity are important values for us. That is why we love to engage in social projects in the region. Working at Qualogy will add color to your career.
With a colorful customer portfolio, a multicultural work environment and ample (international) career opportunities. The unity at Qualogy is strong. We celebrate successes together and are there for each other.