Colleagues from Suriname and the Netherlands meet each other
Published on:
Author:

Martine Etten
Category: News
The end of March was for Qualogy Caribbean all about exchanging knowledge and experience. Colleagues from the Netherlands travelled to Paramaribo to meet their Surinamese colleagues. Shane Chaar and Jeremy Berkleef from Qualogy Caribbean share their experiences.
Shane Chaar (System Administrator) and Jeremy Berkleef (IT Solutions Provider) are both part of the team QCar.Infra. They manage the internal network, host customers' websites and keep an eye on the systems' security.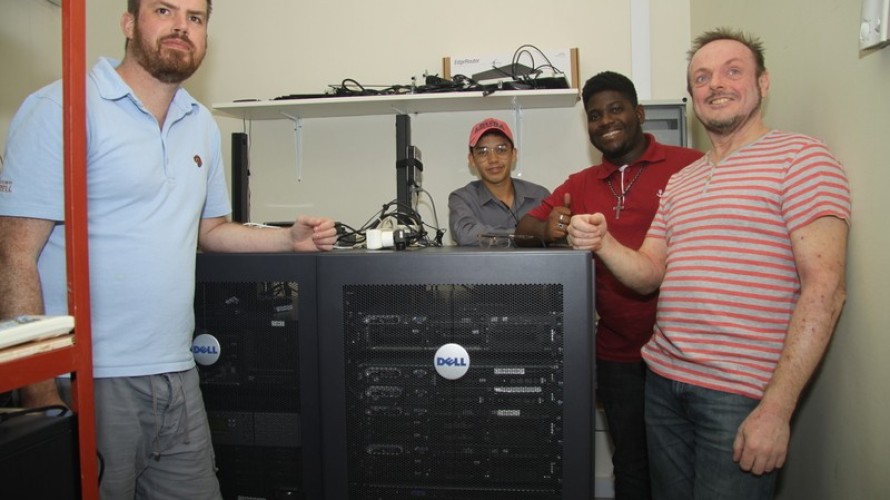 Testing Google Cloud Platform
The goal of the working trip: learn from each other and strengthen the cooperation. Jeremy says: "And we definitely succeeded. Together with the Dutch team, we organized knowledge sessions and demos. We also looked at how to use Google Cloud Platform (GCP). Companies use this platform for multiple services, like storage in the cloud and virtual servers. Now we're going to test GCP ourselves. If all goes well, we want to run our production environment on it."
Establishing a service desk
Shane: "Qualogy Caribbean also wants to arrange a service desk for customers. Qualogy Netherlands already has one. Together, we talked about the implementation. How can we arrange our service desk to perfectly meet our customer's wishes? We will continue to model our desk so it will be ready for launch soon."
Increasing awareness of colleagues
Qualogy Caribbean also wants to focus more on increasing awareness of their current and new colleagues about security and the GDPR. Shane explains: "We implemented this immediately during the first visit of our Dutch colleagues: we already organized the first awareness meetings, with the start of our new colleagues. We're trying to teach everyone what it is like to be 100% compliant."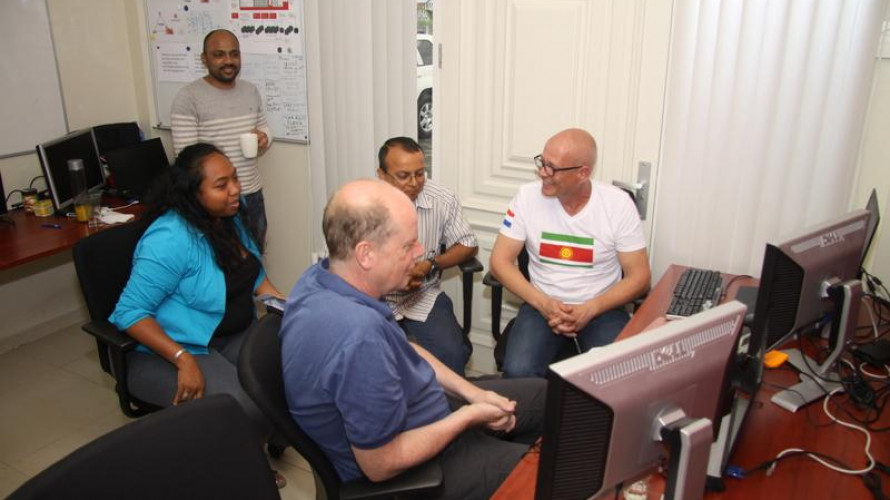 Demonstration PRTG Network Monitor
The Dutch team also got a demonstration of the PRTG Network Monitor: a software tool for network monitoring. It checks and administers all internal and external networks and processes. Qualogy Caribbean also showed how their colleagues and customers use certain software solutions.
The security landscape in Suriname and the Netherlands
The similarities and differences between the security landscapes in Suriname and the Netherlands were also discussed. Jeremy: "They differ in the overall security. The networks in the Netherlands are generally a little safer. At Qualogy Caribbean, we use extra 'hardening', to exclude as many safety risks as possible. To achieve this, we use a network logging and a stronger firewall. This is unnecessary in the Netherlands.
More please!
All the new ideas, plans and insights really whetted our appetite! Jeremy and Shane decide: "We will visit each other more often in the future. Either by phone, mail or during another working trip. We will continue to share our knowledge and establish new initiatives."